Two Sentence Horror Stories: Big Scares in a Small Package

Carissa Pavlica at .
The CW is getting into the horror game with new short-form series that delivers terrifying results.
Vera Miao created the award-winning series that comes from Stage 13 in association with Warner Bros.
Two Sentence Horror Stories features contemporary tales of horror and haunting for the diverse and digital age.
The logline for the series explains its goals:
"Inspired by the viral fan fiction of two sentence horror stories, this anthology series taps into universal primal fears, filtered through the anxieties of the most connected and racially diverse generation.
Despite dizzying advancements in technology, inequality, social progress, and environmental degradation…the things that haunt us are still the same."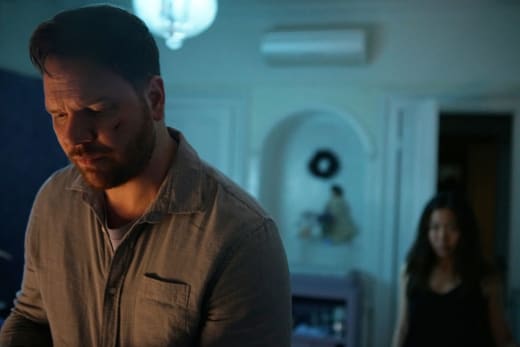 We had a chance to view the first two episodes of the series and can attest that in very little time, Two Sentence Horror Stories does what it sets out to do -- scare the $h!t out of you!
Supernatural: Jensen Ackles Teases Possible Revival
On Two Sentence Horror Stories Season 1 Episode 1, "Gentleman," a serial killer with an obsession for single mothers stalks a woman who rejected him.
Starring Nicole Kang as Hana and Jim Parrack as Ken, the story progresses exactly as you would expect it to -- until it doesn't.
Written by C.S.McMullen, tensions are heightened the closer Ken gets to his victim.
He's a man with traditional values gone horribly askew, and she's a woman struggling to maintain her own traditional views while getting ahead in her career. They are both hoping to achieve the same results, but with wildly different methods.
Katy Keene: The CW Drops Extended Trailer for Riverdale Spinoff
Hana almost seems a little too astute for what we know about the horror genre, and there is twisted fun at hand as we lend her our strength to get through the ordeal she's suffering at the hands of Ken.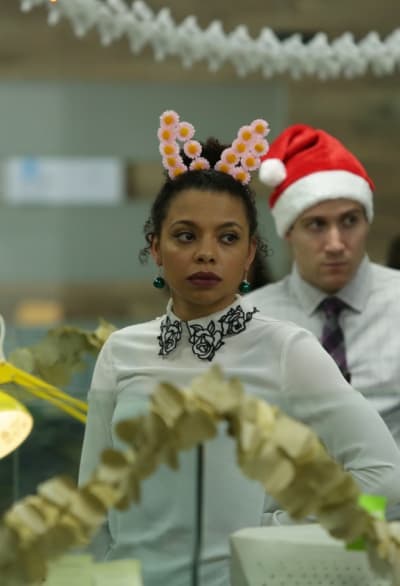 Vera Miao's Squirm brings to light the new-world nightmare of going out for a night on the town to wake up with no memory of what happened.
It's bad enough to lose control to that degree, but in "Squirm," Keisha was with coworkers, and whoever was at her side the night before wants her to suffer for the encounter by plaguing her mind with the endless possibilities of what could have happened.
Crisis On Infinite Earths: Everything We Know About the 2019 Arrowverse Crossover
As would be the case with many, it's not economically feasible for her to leave her job, so Keisha struggles through the day as she tries to assess who is preying on her mind and body.
The fun in these short but very compelling horror tales is trying to figure out what two sentences can create such terror.
We're giving this one 5/5 stars. 
Two Sentence Horror Stories premieres Thursday, August 8 at 9/8c on The CW.