Underground Sneak Peek: It's All About Harriet Tubman!

Jasmine Blu at . Updated at .
Are you ready for a groundbreaking event, unlike anything you've ever seen before?
We're halfway through Underground Season 2, and it hasn't lost any momentum since the series premiere. The show tops itself each hour with gutsy writing and an exceptional cast.
Underground's sophomore season has gifted us with none other than the most revolutionary heroine in American history, Harriet Tubman.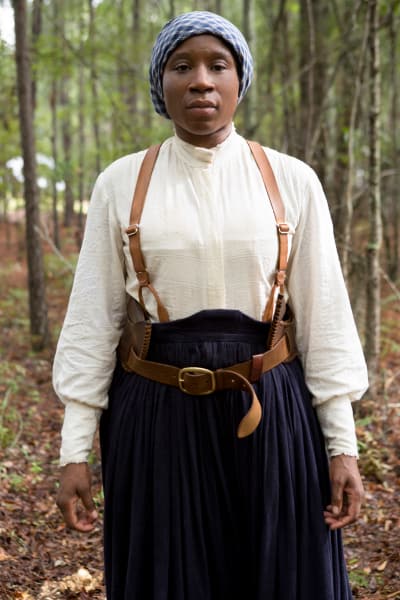 Aisha Hinds' portrayal of Ms. Tubman has been exceptional. Hinds is an indomitable force. She owns every scene she's in and leaves the viewer entranced, hanging on to each line.
Aisha Hinds has been a true highlight who has elevated an already incredible season. She has taken a prodigious, historical figure and grounded her, making her the fully realized human that Harriet Tubman presumably was.
Aisha Hinds is not portraying Harriet Tubman; she embodies her, and with each scene, she leaves the viewer wanting more.
Fortunately, Underground Season 2 Episode 6 will be devoted solely to Harriet Tubman in a must-see hour of television.
On the second season of Underground, unease and unrest permeates the air, and the tension is so thick you can cut it with a knife.
The country is on the cusp of civil war and the abolitionist movement has hit its stride. Rebels and revolutionaries of all types, bonded by the same goal, do whatever it takes to abolish slavery.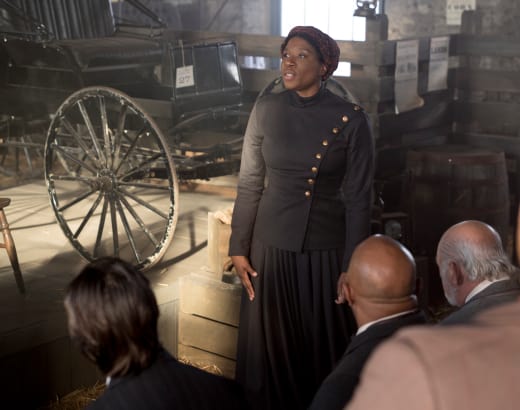 At the forefront is Harriet Tubman: abolitionist, revolutionary, and advocate for justice.
On Underground Season 2 Episode 6 Harriet Tubman (Hinds) will give an impassioned speech pleading with oppressors and allies alike, in hopes that they change their viewpoints and take action against oppression and inhumanity.
Underground fearlessly and unapologetically captures all facets of the human experience during America's tumultuous past and skillfully draws parallels to the present. This installment should be no different.
This unprecedented hour of television will give viewers chills, leave them breathless, and make them think.
Note: This very special Harriet centric episode airs Wednesday, April. 12 at a special time, 8/ 7c.
If you need to catch up on this exhilarating season, you can watch Underground online right here via TV Fanatic. 
Check out the clip for "Minty" below and don't forget to come back Wednesday for our review!