Veronica Mars Revival Gets a Premiere Date and a Teaser!

Carissa Pavlica at .
We're full of good news this particular Friday, Marshmallows!
Our favorite plucky investigative heroine will be back in July!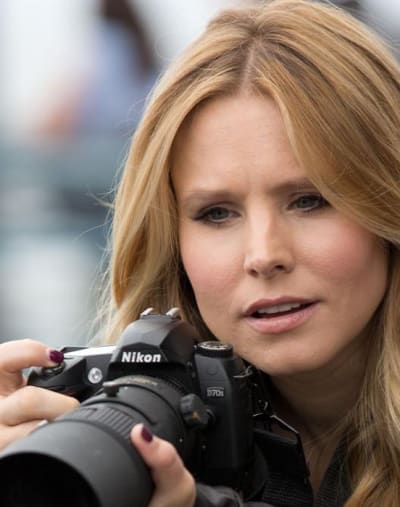 That's right! The eight-episode Veronica Mars revival has a return date on Hulu.
Mark your calendars for Friday, July 26 because your time is already claimed!
Related: Veronica Mars Revival: Which Villain is Returning?
If you've been paying attention, then you are fully aware of this exciting return.
But do you know who will be returning with star Kristen Bell?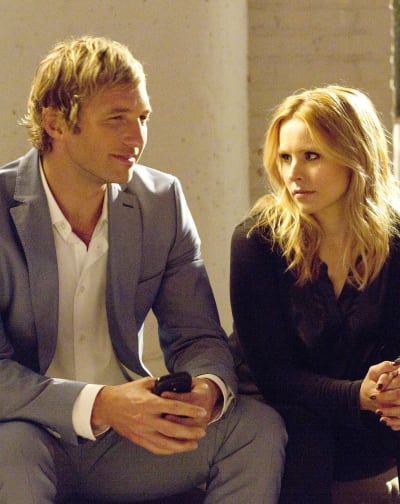 Jason Dohring, Enrico Colantoni, Percy Daggs III, Francis Capra, Ryan Hansen, Max Greenfield, Ryan Devlin, and Max Greenfield will all reprise their roles.
Related: Veronica Mars: Hulu Boss Reveals New Details About Revival
Some newcomers to the show include Dawnn Lewis, Patton Oswalt, J.K. Simmons, Tyler Alvarez, and Mary McDonnell.
Honestly, is there anywhere we can't find Oswalt and Simmons these days? Keep on nabbing the projects, guys!
You can expect Veronica and friends to go back to their So-Cal noir roots for the revival.
Whereas the Kickstarter-funded Veronica Mars movie was all about the nostalgia factor, the revival will get back down to business according to creator, Rob Thomas.
Related: Veronica Mars: J.K. Simmons Lands Recurring Role!
There will be one overarching case to solve and eight episodes to do it.
The only way I'd doubt Veronica to get the job done is if Thomas and fellow EPs Diane Ruggiero-Wright and Dan Etheridge hold something back with another season in mind. (Please and thank you!)
The case will pit the 09ers against the working class of Neptune as spring-breakers are getting murdered.
One family will hire Veronica to dig into their son's murder, and if we know anything about Veronica, she'll find a lot more than clues about the case as she investigates!
Related: Veronica Mars: Ryan Hansen Returns for Hulu Revival!
What else would you like to see from the Veronica Mars revival?
Where will you be Friday, July 26??