Watchmen Trailer: Ticking Down to the End of the World

Carissa Pavlica at .
Don't look now, but Don Johnson is about to get popular again.
He's not going to be wearing pastels, but if HBO's Watchmen is as big as anticipated, he'll most definitely be enjoying a resurgence.
The DC Universe is spreading its wings outside of The CW and DC Universe's direct site to take Watchmen, based on Alan Moore's groundbreaking graphic novel about masked vigilantes, to HBO.
Game of Thrones Photos: Are More Dragons Coming?!
The trailer is incredibly unnerving in the way it reveals a life that was will be no more.
"We are no one, we are everyone, and we are invisible."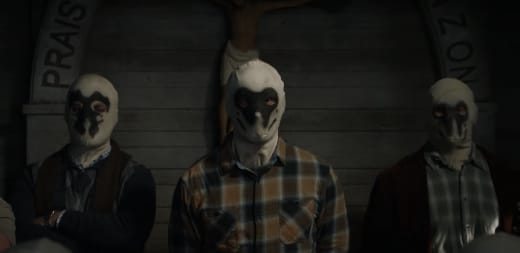 "They were hibernating when people thought they were gone."
"They came for everybody. All police."
"Are we safe?"
"I guess we have ourselves a reckoning."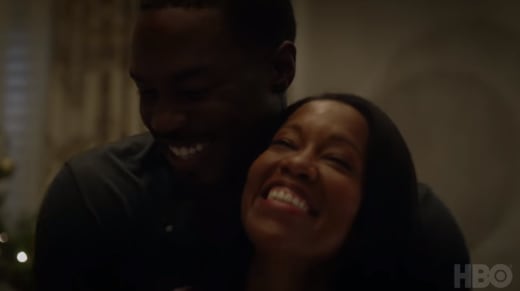 The images that play out during the trailer offer big promises of a series that will have a lot to say.
Related: Get HBO via Prime Video Channels for Addictive Dramas, Hilarious Comedies & Hit Movies!
Damon Lindelof made magic with The Leftovers, taking the source material and giving birth to one of the most haunting stories ever told on television.
Can he do the same with another acquired property?
So far so good, if the trailer tells us anything.
And the case? Whoa.
I say that Regina King, Jeremy Irons, Don Johnson, Jean Smart, Tim Blake Nelson, Louis Gossett Jr., Yahya Abdul-Mateen II, Hong Chau, Andrew Howard, Tom Mison, Frances Fisher, Jacob Ming-Trent, Sara Vickers, Dylan Schombing, and James Wolk cannot go wrong!
Will you be watching the Watchmen?