Kristin Cavallari is hot. That's plain as day. But the Laguna Beach beauty isn't getting by on looks alone. She's using her brains to exploit the money-making power of her looks. And bless the hot starlet for it.
Like other stars, notably Paris Hilton, Kristin Cavallari has begun charging club owners for personal appearances that might produce publicity for their venues in celebrity gossip magazines and on websites.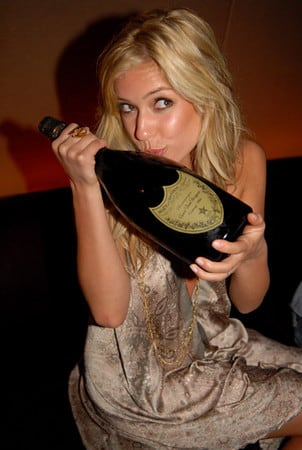 And it's working. Well.
She sparked a bidding war between Tao Las Vegas and Pure Las Vegas for the rights to hold her upcoming 21st birthday bash - and bids are already at $100,000.
What's more, Cavallari has also mastered another cash-flow method originated by celebs - enlisting a "personal photographer" to get the "big photos" of her and her boyfriend of several months, Nick Zano.
She then sells the images to the tabloids herself, and gets a cut. That infuriates the event organizers who pay the reality TV goddess to attend their events because they get weak photos for publicity.
But Kristin's rep defends her client, stating:
"We have some offers from different venues to hold Kristin's birthday party, and she has not yet chosen one... In this time of stalkerazzi who invade her privacy, Kristin Cavallari, like other celebs, has found a way to try to counter these uncomfortable situations and work with photographers they know and trust."
Matt Richenthal is the Editor in Chief of TV Fanatic. Follow him on Twitter and on Google+.