E! has announced the premiere of The Simple Life's fifth season, which will follow reunited best friends Paris Hilton and Nicole Richie as they work as counselors at five different camps over the course of five weeks.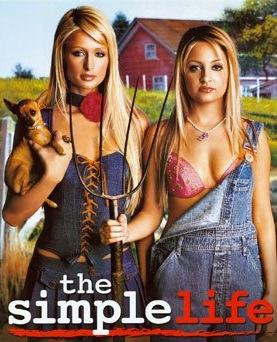 Titled
The Simple Life Goes to Camp
, the fifth season of the reality series is scheduled to premiere on Memorial Day -- Monday, May 28 at 10PM ET/PT -- before moving to its regular time period of Sundays at 10PM ET/PT the following week.
The five camps the 26-year-old hotel heiress and 25-year-old daughter of Lionel Richie will attend are definitely not the traditional summer institutions kids normally enjoy. Instead, the fifth installment of The Simple Life will find Hilton and Richie working at a couples camp, drama camp, survival camp, beauty pageant camp and wellness camp.
"All the camps were completely different. We would have to do all the challenges that [the campers] would have to do. We had to stay with them in the same rooms, so basically we were living the camp life," Hilton said. "It was hard, you know, not having cell phone service, being away from our friends and our family, but we had each other, so that was a lot of fun."
The wellness camp Richie and Hilton worked at was overseen by fitness guru Susan Powter, who made sure the spoiled cebts were treated the same as all of her other staff members.
"We gave the campers enemas," Richie told Reuters. "We did it outside, so that was a lot of fun. It probably wasn't that fun for [the campers], but it was definitely interesting. It was something that I never thought I would do before."
Chris Alexander, a spokesman for The Simple Life's producer 20th Century Fox Television, said that Powter ordered the enemas because "she believes the first step in wellness is cleaning yourself out."
"You'll see it on camera," Alexander said. "It's probably a 10-minute sequence, which according to the producer of the show will have you on the floor laughing."
Or being totally, completely grossed out.
Matt Richenthal is the Editor in Chief of TV Fanatic. Follow him on Twitter and on Google+.