More than just a speed skater now, how does Apolo Anton Ohno feel about his victory this season? Us Magazine sat down the the athlete...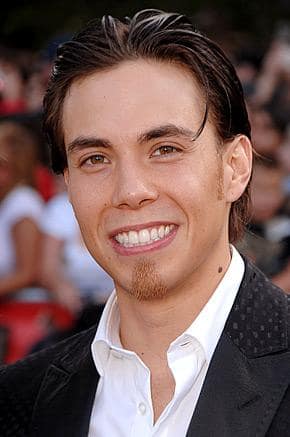 Us
: Is this the best birthday gift you've received?
Apolo Anton Ohno
: This was an amazing birthday gift, but to win on top of the whole experience was even better!
Us: Your appearance on the series has no doubt heightened your public profile. Are you often recognized by fans on the street?
AO:I was recognized at Rockefeller Center this morning! [My partner Julianne Hough and I] went to the premiere of Pirates of the Caribbean at Disneyland and there were tens of thousands of people screaming. I kept seeing grown women bawling when I walked over and was like "Hey, what's up?"
Us: If you and Julianne hadn't won the show, which other couple do you think would have been most deserving?
AO: That's hard to say because I feel that everyone is a champion now. It's very hard to criticize somebody of their work ethic or how hard they tried because everyone worked hard. Some people might just be a little more talented than others and some might have a bigger fan base than others. The show was not easy and takes a lot of time out of your life, so those who gave 100% have nothing to be ashamed of.
Us: Our readers really enjoyed your freestyle dance.
AO: Me too. I like the freestyle the most because we could go out there and dance. We weren't worried about impressing anybody, all we wanted to do was get the crowd into the dance and we wanted people to want to dance.
Us: Will you keep dancing even though you're skipping the tour to train for the 2010 Olympics?
AO: I'll keep dancing, when I can squeeze it in. It's something social, anybody can do it and it's fun. I had no idea it was going to be this fun. It's like releasing your soul!
Us: Lastly, how will you display your trophy?
AO: I think I'm going to have it mechanically levitated in my house and slowly lower every time the door opens!
Matt Richenthal is the Editor in Chief of TV Fanatic. Follow him on Twitter and on Google+.