Less-than-stellar ratings for MTV's The Real World: Denver may have observers wondering if the show has legs, but don't count Denver officials among them.
Nielsen Media figures show the Denver season has averaged 2.2 million viewers per episode, compared with last year's The Real World in Key West and its 2.6 million viewers per episode.
The Denver season seemed to be little more than watching the seven housemates engage in drunken, trashy behavior, fans and bloggers noted. We're not sure how this is any different from the past few years, however.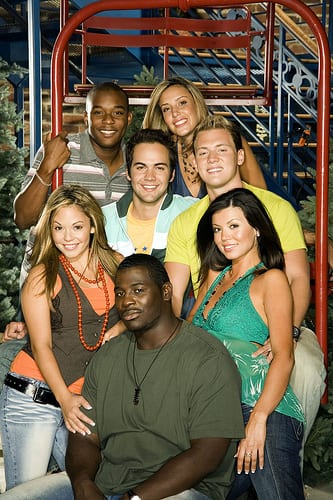 But Denver's civic and business officials praised the chance for national exposure, even if The Real World plot was a bit thin.
"Any time something of that caliber comes to Denver, whether it's the NBA All-Star weekend or the Democratic National Convention or The Real World, it exposes a different side of our city," said Paulina Szafranski, marketing director for Lotus Entertainment LLC, which operates the upscale bar Monarck, a watering hole that had a lot of screen time on the show.
Ginger White, senior economic development specialist for the Denver Office of Cultural Affairs said the city's seen an increase in filming this year over last, "and that's everything from commercials to small independent films."
Matt Richenthal is the Editor in Chief of TV Fanatic. Follow him on Twitter and on Google+.