Dating Cameron Diaz may not prove to be Criss Angel's most impressive trick this summer.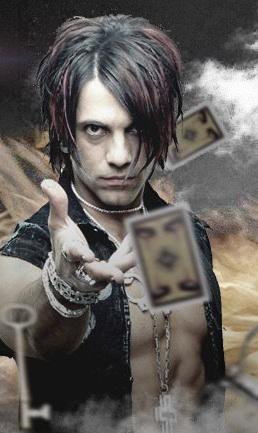 According to E!, the illusionist plans a significant stunt for June 4 in Times Square. Here's what that article states:
The titular star of A&E's Criss Angel Mindfreak has revealed plans to perform a death-defying David Blaine-esque stunt June 4 in New York's Times Square. Angel will encase himself in a block, be hoisted 40 feet off the ground and have 24 hours to escape before it comes crashing down.
The 39-year-old illusionist will be shackled inside a steel-reinforced four-foot by four-foot by four-foot glass cube. The box will then be lifted into the air while simultaneously filled with three inches of concrete in full view of spectators. He will then attempt to free himself and use a rope to climb down before the block drops into a parking lot.
The entire demonstration will also be filmed for a future episode of Mindfreak.
In other words: be sure to tune in for the season premiere of the show on Tuesday, June 5 at 10PM ET/PT on A&E.
Matt Richenthal is the Editor in Chief of TV Fanatic. Follow him on Twitter and on Google+.