Pumkin is still alive on this season of Flavor of Love Girls: Charm School. So many men across the world are pleased this morning.
But the woman that got expelled last night, Schatar Taylor is not very happy to be following in the dismissed footsteps of Jennifer Toof. Here's what she had to say about it: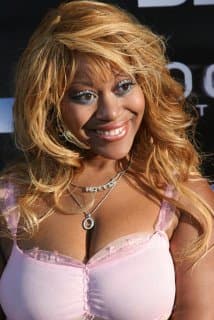 I'm pissed as all *&;$#!! How dare they! Lets keep it real. The judges should have kept it tight and reviewed the film the same way they did for the etiquette segment. My character was defamed! This was an obvious and clear bias.
I was crucified - hung on an emotional cross! At a minimum, Mo'Nique should have said, 'Schatar,If I am wrong about this, I will offer you an opening act on tour with me, the way I offered Goldie to go on tour with me and implied assistance to Krazy about her CD.'
They should have brought me back that same night after they reviewed the tapes and kicked out the two girls responsible for their bold faced lies. The audience would have woken up to a surprise next episode when I say "I'm back!"
Matt Richenthal is the Editor in Chief of TV Fanatic. Follow him on Twitter and on Google+.