At least the E! channel knows where its reality TV bread is buttered: via spoiled, shallow, beautiful people. At least on Monday nights.
Case in point: the season premieres of two shows last night, The Simple Life and Sunset Tan.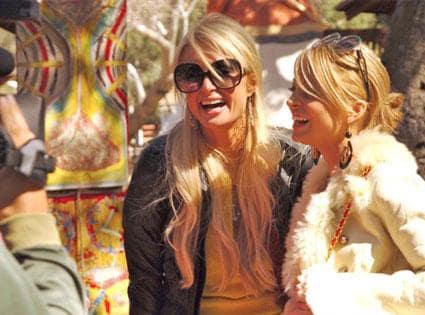 The former, of course, stars Paris Hilton and Nicole Richie. Someone actually made them camp counselors this year. Check out the episode guide right now and see what a great idea this was.
As for Sunset Tan, the show introduced us to Holly and Molly, a pair of marketing gals who make Paris and Nicole seem insightful. Still, they are entertaining. Read about them and the rest of the cast in that show recap.
Matt Richenthal is the Editor in Chief of TV Fanatic. Follow him on Twitter and on Google+.