By now, everyone who watched the I Love New York reunion is buzzing about how Tango broke off his engagement with New York.
According to the man Tiffany Pollard selected over Chance, the reason he took back his proposal was resentment over seeing how New York disrespected his mother after Tango had the opportunity to actually view the episodes.
"I sat back and watched New York disrespect me, and I watched New York disrespect my mother, and that can't fly. Ain't no engagement for me. It's over," Tango said as he stormed off the reunion stage.
But was this actually the reason behind the supposedly sudden break-up?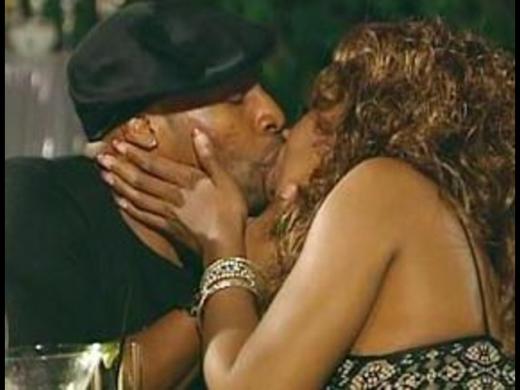 Viewers were be lead to believe this was the first time Tango addressed the issue of the mother insults with New York. In reality, however, Tango gave an interview with VH1 on April 2 that tells quite a different story.
When he was asked about how Tiffany disrespected his family when their mothers went out to lunch, Tango did say that he thought she went too far, but he added: "She knows that and she's apologized for it."
Not only did New York apologize for the way she acted, but Tango specifically mentions that she apologized for the comments he found out about after the show aired. The VH1 blog quotes Tango as saying: "I was appalled and disgusted by the comments New York and her mother made during the show that I only found out about after, when it aired. But she apologized for that, too. People make mistakes, so I'm cool with that."
So, if Tango had already listened to - and forgiven Pollard for - the mother bashing, why did he dump her days later on the reunion show? Did he had a change of heart?
Or - and this is a shocking concept, we know - might it all have been a set up. After all, if Tango doesn't break up with New York, there's no I Love New York 2.
And, amazingly enough, casting for the second season of this reality dating show has already begun.
Matt Richenthal is the Editor in Chief of TV Fanatic. Follow him on Twitter and on Google+.