According to Heroes creator Tim Kring, the character of Mr. Bennet changed a lot over the course of season one.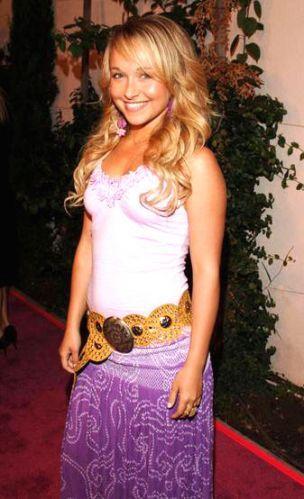 On an NBC blog, he talks about this
character's evolution
, while Hayden Panettiere chimes in with how Claire also overcame obstacles on her way to heroics:
Tim: The character that went through the most change for me was Jack Coleman's character - Claire's father. Because if you paid close attention to the pilot, he only had about 8 lines of dialog. While I always imagined he'd have a presence on the show, I never imaged the big role he had and a lot of that is because of the chemistry between him and Claire. And in many ways, the most central relationship of the entire season was that between Claire and her father.
Hayden: You know, I think that in the beginning she was a normal girl dealing with normal things who wanted to date the quarterback and just fit in. I think it was a fabulous idea to make her a cheerleader cause it made her relatable to people - it reminded people of normal adolescent behavior.
And she discovers this thing she has and she looks at it as the worst thing in the world. To a teenager, it was completely dramatic, but over the course of the season she's evolved into a young woman with a beautiful naiveté who is still a young girl but who has come into her own, who has learned to embrace who she is and the ability that she's been given.
Tim: She literally became a hero. She went through the hero's journey: from reluctant and unwilling to someone who is willing to make the ultimate sacrifices. So in some ways, she's the most heroic character on the show.
Matt Richenthal is the Editor in Chief of TV Fanatic. Follow him on Twitter and on Google+.