Although it doesn't appear to have a broadcast network yet, Rob Mariano has pulled the wraps off the new reality project he first began teasing in March.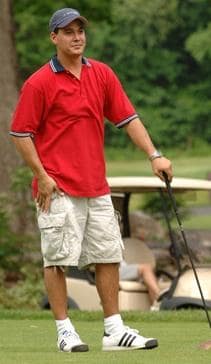 According to Reality TV World,
Mariano has announced
he will serve as the host of
Tontine
, a new reality competition show that will award one contestant with "the biggest cash prize in the history of reality television - $10 million."
The oddly named show will follow 15 contestants, each of which is given "a special key" that unlocks a portion of the $10 million grand prize. Over the course of 100 days, the cast will be put through a series of mental and physical challenges with the possession of the keys constantly up for grabs. The series will conclude when only one contestant remains with all 15 keys in his or her possession, allowing him/her to unlock the $10 million prize.
"I can't tell you everything, but I can tell you certain things about it," Mariano said. "It's a competition reality show that will last over 100 days on all seven continents of the world. [It's going to be] bigger than Survivor, bigger than The Amazing Race."
The show's format is based on its namesake - "tontine" - an annuity scheme in which a group of individuals share a common fund, with the money being awarded to the person who survives the longest, or in this case makes it to the end of the competition.
Matt Richenthal is the Editor in Chief of TV Fanatic. Follow him on Twitter and on Google+.