Heroes creator/executive producer Tim Kring, has inked a new deal with NBC Universal Television Studio, the studio behind the hit smash show.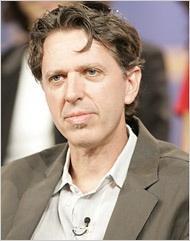 Under the two-year pact, said to be one of the biggest in television, Kring will continue as the showrunner on
Heroes
and will shepherd its upcoming spinoff,
Heroes: Origins
, as well as the various offshoots in print and digital media. Kring also is expected to develop new projects for the studio.
This marks the first major talent deal to close since Katherine Pope took the reins of NBC TV as president several days ago. That couldnâ??t be more fitting as Kring and Pope are close friends going back to the early days of NBC Studios, which the two joined within months from each other in 1999-2000.

Kring came to the studio to work as co-executive producer on the family drama Providence and soon became one of the first writers signed by the studio in an overall deal. He went on to create and run the long-running procedural drama Crossing Jordan.

Pope, who has been rising through the ranks of the studio and NBC, has been involved in all three NBC series on which Kring has worked.

â??NBC Studios has grown and changed as I have grown, and Tim has too - heâ??s grown to show more of the absolute diversity of his talent,â?? Pope said. â??The reason this deal is so important to us is because of Timâ??s absolutely extraordinary ability to write all types of characters with such authenticity. He can find the humanity in the characters and everything he writes.â??
Matt Richenthal is the Editor in Chief of TV Fanatic. Follow him on Twitter and on Google+.