Heroes is spawning more than just a hit television show.
We've already mentioned the trading card set due out soon. Now, a video game adaption of the series is planned by French gamemaker Ubisoft.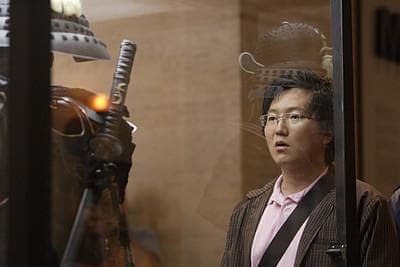 The deal gives Ubisoft the rights to build a third-person superhero action game that brings the series characters, locations and story lines to next-generation game consoles and the PC. The untitled game could be in stores as soon as late 2008.
"We're very excited to be making the Heroes video game with Ubisoft," said Tim Kring, executive producer and creator of Heroes. "Time and again, Ubisoft has proven they can turn licensed properties into fantastic games."
The deal, according to The Hollywood Reporter, represents Ubisoft's second big licensing announcement of the week, coming on the heels of Tuesday's a partnership with filmmaker James Cameron and 20th Century Fox on a game for the 2009 sci-fi film Avatar.
This game is the latest addition to a rapidly expanding canon of Heroes-related brand extensions including graphic novels, the Heroes 360 Web site, a mobile game by GameLoft, and Heroes: Origin, a spinoff show set to begin airing in 2008.
Like other elements of the Heroes canon, Kring and his creative team have long been planning how the game will tie into the over-arching franchise.
"From Day 1 we've all been thinking about the game," said co-executive producer Jesse Alexander, who first hinted about it during an online podcast in May. "All along we've been writing some of our stories in ways they can tie into the eventual video game."
Instead of highlighting a specific character's heroic journey, the game will focus on the entire ensemble cast. The game also is expected to play a crucial role in how the show's writers explore cross-platform storytelling for future seasons.
While Ubisoft likely will hire its own writer to pen the game script and develop the game at one of its internal studios, the TV series writers will supervise and consult on game design and story.
But with the show's evolving cast and fast-moving story lines, spending two years developing the game still poses a creative challenge for Ubisoft. To ensure its relevance, the Heroes game won't retell a specific volume's story or be used as a bridge between seasons.
"We want it to have a lasting shelf-life and tell a distinctive story that gives you enhanced insight into the entire franchise," said Alexander, an avid gamer.
Matt Richenthal is the Editor in Chief of TV Fanatic. Follow him on Twitter and on Google+.