Despite being a critical favorite, the debut season of NBC's Friday Night Lights failed to secure big ratings, consistently placing below 50 in the Nielsens chart.
Still, the network decided to renew it for a second season, confident that the series would grab a number of Emmy nominations this year.
However, when the nominees were announced last month, Friday Night Lights was snubbed in all major categories, only receiving nods for Outstanding Directing and Outstanding Casting for a Drama Series.
The show's Emmy blanking is sad, especially since earning major nominations could have helped boost its popularity. Nevertheless, Friday Night Lights executives are looking ahead.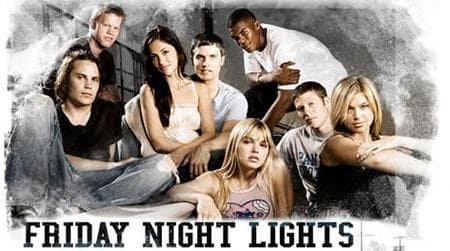 "Obviously, it was a disappointment. It's a challenge for any first-year show to get a nomination. But it certainly doesn't change our perception of the show," said NBC executive vice president Erin Gough Wehrenberg.
Although scoring Emmy nominations after a difficult first season does not always mean more viewers - as evidenced by FOX's low-rated but Emmy award-winning comedy, Arrested Development - producers point instead to Hill Street Blues.
The 1980s police drama struggled in the beginning, but after capturing several Emmys, became a cultural sensation and lasted seven seasons.
The small but loyal fan base of Friday Night Lights is hoping the strong cast and well-developed characters will be enough to save the series, but there are some who remain doubtful, especially with the lingering perception that it is a show for sports fanatics.
According to John Rash, senior vice president at ad firm Campbell Mithun, the network's problem is one primarily of marketing.
"The Emmys got it wrong, but there are no do-overs, and NBC has got to look for another marketing tool to energize the deserving fan base for this show," he said. "It's got one more year to catch on, at most."
The network, in turn, acknowledges the problem and admits that viewers may have gotten the wrong idea about Friday Night Lights.
"We're altering the marketing message a little bit and selling elements of the show people may not have known were there," Wehrenberg said. "We're going to work hard to get the message out that the show is not entirely about football."
Matt Richenthal is the Editor in Chief of TV Fanatic. Follow him on Twitter and on Google+.