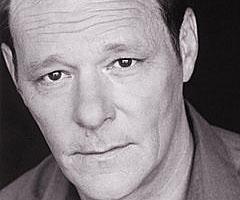 With Eric Taylor setting off for Austin, the Dillon Panthers needed a new coach.
They now have one in veteran actor Chris Mulkey, who has joined the cast of NBC's second-year series, a rep for the network confirms.
Mulkey will have a recurring role as the new coach of the Dillon football team, who takes over after Coach Taylor (Kyle Chandler) moves on to the college ranks at Texas Methodist University.
Kyle Chandler will still be front and center on the show, however.
The new coach, who arrives from outside the West Texas town of Dillon, is a no-nonsense taskmaster with a my-way-or-the-highway attitude.
His revamping of the team's game plan will cause friction with some of the players, as well as former quarterback and new assistant coach Jason Street (Scott Porter), who finds himself getting caught in the middle.
Mulkey is the third new face to join Friday Night Lights for the coming season.
Glenn Morshower (24) and Daniella Alonso (One Tree Hill) will also have new, recurring parts as, respectively, the police officer dad of Landry Clarke (Jesse Plemons) and a nurse who helps Matt Saracen (Zach Gilford) care for his grandmother (Louanne Stephens).
Mulkey co-starred in AMC's multiple Emmy nominee Broken Trail last year and also counts a recurring role on Twin Peaks and FOX's acclaimed, but short-lived comedy, Bakersfield PD, among his credits.
He's also appeared in the films North Country, Sugar Town and Behind Enemy Lines and made guest appearances on such shows as CSI, Lost and Boomtown.
Matt Richenthal is the Editor in Chief of TV Fanatic. Follow him on Twitter and on Google+.