Thank you to all Heroes Fanatic followers that voted in our second Caption Contest. Our staff had a good laugh reading through these entries.
But there can be only one winner, just like the eventual showdown between Peter Petrelli and Sylar.
So scroll down to see how funny other readers were and congratulate hayden_is_my_hero for providing the winning caption. Hayden probably really does think this..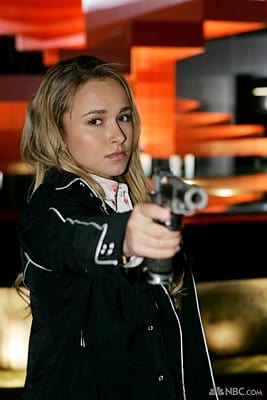 Any more cracks about me turning 18 this month and I will end you.
Matt Richenthal is the Editor in Chief of TV Fanatic. Follow him on Twitter and on Google+.