Kent King may appear sweet on General Hospital.
But in real life, look out! the actress is a master of the body, having learned how to protect herself in any situation, courtesy of a martial arts technique called bojuka.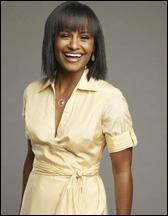 As she relayed to
Soap Opera Digest
, bojuka is a
self-defense system
designed to avoid and/or end a violent encounter fast and effectively.
"Kiko Ellsworth and I both do bojuka," notes King. "We train together all the time. We both started at the same time, but separately. It was right after Port Charles. It was just one of those weird things."
King, who's been practicing bojuka for four years, calls it "pure, straight self-defense and really tough. I'm one of the few women in the class with all these big men," she admits with a laugh, noting that there are fringe benefits. "It's where I met my boyfriend, Christian. He's one of the teachers."
But why did she actually take the course? Far more for safety than men.
"Anything like this is incredible for women," said King, "I feel safer knowing that I have way more options than I ever did before. I know a million things I could do [if I was attacked] that I didn't do before. I would love to give this gift to more women."
Among the highlights, King cites "how to strip a gun. If someone pulls a gun at you at close range, [I can] remove it. I've learned what you do if somebody smothers you with a pillow or if somebody comes up and chokes you."
These classes often base themselves on real-life situations.
"We would see a scenario on the news - a gunman comes into a grocery store and starts attacking people - and re-enact it in class, see what we would do in this situation," King explains. "Just being aware of your environment is very important. That's one of the biggest things you can do for yourself."
Even though Ellsworth has left General Hospital, her and her pal are both devoted to the program.
"It's something that's important to us. And we've both been made sifus, which are instructors," she concludes, proudly.
Matt Richenthal is the Editor in Chief of TV Fanatic. Follow him on Twitter and on Google+.