TV loves an odd couple.
So here's the rumored new one: Patric "Tango" Hunter - who won Tiffany Pollard's heart and then dissed her big time on I Love New York - revealed that he and Mr. Boston are planning to star in their own reality series.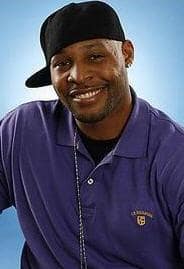 "Our project is going to focus on our relationship; me being more urban and I guess a lot of people say a cooler type of person and you have the total opposite in him,"  Tango said.  "It's not going to focus on the black and white but more on the personality conflicts we have."
Although no fresh details about the new show have emerged, Mr. Boston said in a more recent interview with Black Press Radio that he has received an offer to do his own spin-off television series, but didn't elaborate or mention whether or not the show would involve Tango.
In the same interview, Mr. Boston also lashed out at New York, saying he's "pissed that she didn't pick me.  She didn't get to experience the Boston Charm."  And even though Tango did supposedly love her at one point, he shares this sentiment for Pollard.
"She was dissing me harder than the dudes was," Tango said during the reunion.  "I have absolutely no love for New York."
Despite how things worked out between himself and Tiffany Pollard, Tango said I Love New York has helped his music career, especially when it comes to gaining contacts in the industry.
"That's probably the most amazing part of it. Coming off a show like this, you can easily get absolutely no respect.  I was Tango before the show.  I had a great career before the show writing and ghostwriting for other artists.  And now, I have been embraced by a lot of industry artists," he said.  "Bone Thugs, we have a great relationship â€" along with their DJ, DJ Ice. Carl Thomas I have a great relationship with.  The list goes on and on."
Matt Richenthal is the Editor in Chief of TV Fanatic. Follow him on Twitter and on Google+.