Zachary Quinto and Milo Ventimiglia have established worldwide fan bases after just a year on Heroes.
For the former, however, this wasn't the first role that got him excited. Aside from a recurring gig on 24, Quinto also appeared on the Tori Spelling quasi-reality show, So NoTORIous. Here's how the actor described his initial reaction to the role:
"When I first got the script for So NoTORIous, I was like, 'I can't believe that in the middle of pilot season when I'm juggling like three auditions a day, my agents expect me to go in on a Tori Spelling show. This is ridiculous!"
After a quick read through, however, Quinto did a complete 180. He loved it:
"I couldn't put it down! I laughed so hard. I called them back and said, 'I'm sorry! I can't believe I was so snotty!'"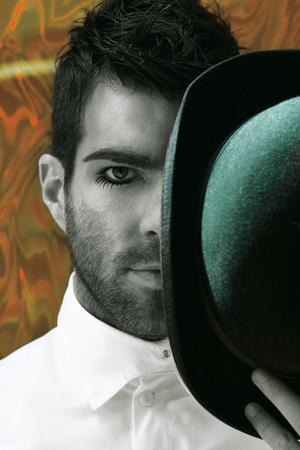 The versatile actor's turn as Spelling's gay pal kept viewers laughing, but failed to actually keep them glued to the TV. Of course, the show's cancellation paved the way for Quinto to land Heroes' Sylar. We think it was a good trade-off.
For Milo Ventimiglia, meanwhile, his path to Heroes was carved as soon as he read the script.
"They had these extraordinary abilities, but what really drew me in was the human story behind these characters, the fact that they have to go through their daily lives with this stigma for being different and just how that makes you live your life," Ventimiglia said.
We couldn't have put it better ourselves.
Matt Richenthal is the Editor in Chief of TV Fanatic. Follow him on Twitter and on Google+.