This just in: most couples from The Bachelor do not work out.
Andy Baldwin and Tessa Horst appear to be the latest example of these flame outs.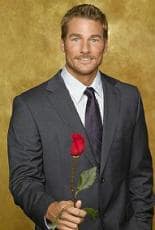 With the eleventh season of the show beginning Monday, the latest Bachelor, Brad Womack, is aware of these results. But he isn't worried.
"I am very well aware of the success rate of the past Bachelors -- some have worked and some haven't," Womack told reporters during a Tuesday conference call. "Quite honestly, I didn't even let that enter my mind. I just thought, 'This is my experience and only my experience.' I wanted to go into it with an open mind, and I did just that."
While the 34-year old would not give away the name of his winner, he did admit that the proverbial question is popped on the season finale.
"All I can say is I'm extremely happy with the turnout of the show - I know that's a generic answer, and I wish I could give you more - but I'm very, very happy with the turnout," he said. "It's very, very easy for me to keep quiet about everything."
Womack said he's also "always been a very loyal person." Therefore, Reality TV World reports it should be easy for him to remain faithful to his selected suitor while being away from her over the course of The Bachelor 11's broadcast run.
"It's of course a little different in the aftermath [of filming The Bachelor]," he said. "But I think if a connection was made, then it's easy to keep it, for me anyway."
Matt Richenthal is the Editor in Chief of TV Fanatic. Follow him on Twitter and on Google+.