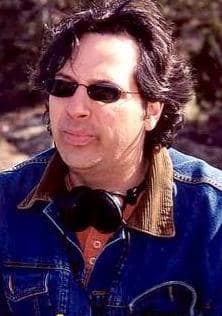 No one has ever accused NBC of resting on its laurels - even when it comes to using its own personnel to help construct multiple series.
First, Friday Night Lights executive producer Jason Katims (pictured) was brought on board to help produce the network's remake of Bionic Woman.
Now, sources say Friday Night Lights director Jonas Pate has reportedly been taken off FNL to help out Bionic Woman at NBC's behest as well.
Says Michael Ausiello of TV Guide:
"You already know that Friday Night Lights executive producer Jason Katims was summoned by NBC to help run Bionic Woman.
Well, at the Emmy Awards last week, Friday Night Lights' Scott Porter revealed that one of the hit drama's directors, Jonas Pate, was recently pulled off the show - in the middle of an episode - to go work on Bionic Woman.
At this rate, I wouldn't be surprised if by sometime next week Adrianne Palicki is getting fitted for mechanized limbs. For the record an NBC rep confirms that Pate is now working on BW, but denies he was "pulled off" FNL."
Matt Richenthal is the Editor in Chief of TV Fanatic. Follow him on Twitter and on Google+.