As Scott Clifton embarks on a musical career, he spoke to Soap Opera Digest about leaving General Hospital...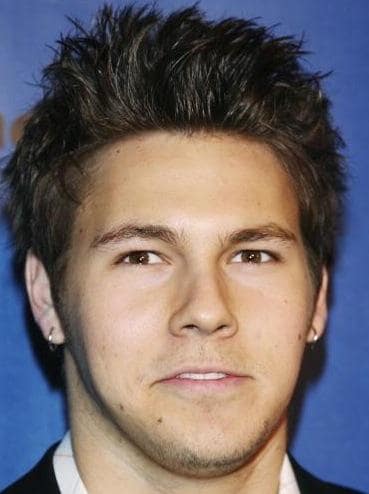 Soap Opera Digest
: Scott, what did you think about your final scenes?
Scott Clifton
: You know, I haven't seen them. I'm thinking about it, but I don't know if I should [watch] or not. Usually, if I watch the show, I have something to learn, but I'm debating. I don't even know how I'd get ahold of them now because I didn't actually turn it on the day it aired. I heard really good responses about them, though.
Digest: Well, you and your on-screen mom, Jane Elliot (Tracy), did get Digest's Performer Of The Week.
Clifton: Really? Both of us? That's so cool! I'd love to read that!
Digest: How does it feel to be gone?
Clifton: It's a little empty, and I imagined it would feel that way. I'm back to the drawing board. I'm literally living the legacy of a starving actor. I'm auditioning. I'm working on my music, as presumptuous and self-righteous as that sounds.
Digest: What kind of response did you get from your last CD, So Much For The Nightlife?
Clifton: That's been good. It came out at the last Super Soap Weekend [in November 2006]. Like every CD I've ever done, it was never finalized or mastered the way we really wanted to do it. We just threw it out there for the timing and because people wanted to hear it and I knew then that it might be my last Super Soap Weekend and my last chance to publicize it.
Matt Richenthal is the Editor in Chief of TV Fanatic. Follow him on Twitter and on Google+.