There is plenty of trash on TV these days, but there is one series, writes Jordan Williams of Lubbock Christian University, that stands above the rest - and not just because it takes place in the author's native West Texas.
Here's what this fan writes in the LCU student paper ...
~~~~~~~~~~~~~~~~~~~
Late last semester I was supposed to be writing a massive 15-page research paper for a certain professor, so I did what I did best - I procrastinated.
Instead of opening books, I pushed the power button on my remote and found myself at the start of a little show called "Friday Night Lights."
After that full hour was up, tears were streaming down my face. I cry pretty easily, but never have I cried during a prime-time television series.
This one, my friends, got me from the get go. That episode I saw was the fantastic season finale ("State") and since that day I have been hooked.
"Friday Night Lights" takes place in the fictional town of Dillon, a small place that lives and breathes football, as most towns in West Texas are wont to do.
Coach Eric Taylor (played by a phenomenally good looking and terrific actor Kyle Chandler) is the head coach of the Dillon Panthers, a team struggling after its star quarterback Jason Street (Scott Porter) is paralyzed during the first game of the season, and during the first episode of the series.
Jason Street was their meal ticket to the state title game, but now all is lost... or so it appears. The future of the season lies in the hands of young Matt Saracen (Zach Gilford), who has never in his life taken a snap on the gridiron.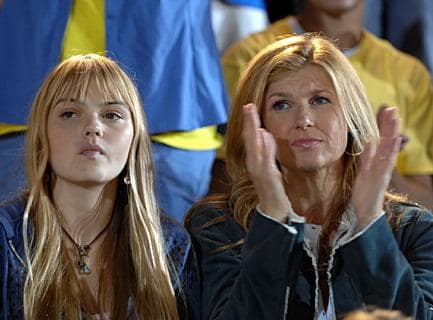 This little show, however, does not only revolve around football.
In fact, football takes a backseat most of the time. The most compelling stories are those of the players and the stresses they go through; Saracen as the man of the housem caring for his Alzheimer's ridden grandmother while his dad is in Iraq; Coach and his wife (the fantastic Connie Britton) and daughter Julie (cute Aimee Teegarden), who make up the greatest family ever portrayed on TV, and the town folk, who are just plain football obsessed.
Continue reading this article here ...
Matt Richenthal is the Editor in Chief of TV Fanatic. Follow him on Twitter and on Google+.