The character of Maya - portrayed by Dania Ramirez - played a deadly role on the second season premiere of Heroes.
How does the actress feel about joining the show? And just what the heck is her super power on it? Ramirez answered these questions and more in a recent interview with TV Guide.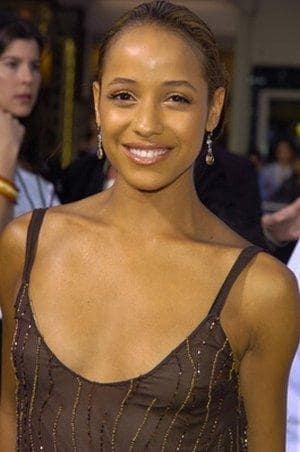 TVGuide.com
: You're in this not-100-percent enviable position of having to join a hit show in its second season. That has to be a little daunting, right?
Dania Ramirez
: Honestly, I didn't even stop to think about it. They called my manager and were interested in me testing for the show. At the time I knew about
Heroes
, of course, but I hadn't really watched all the episodes. So I told my best friend, and she was like, "Oh my god, it's the best show ever! You have to get on it." I watched a couple of episodes and told my manager, "I have to be on this show."
By Episode 8, I couldn't stop watching. My dog would look at me like, "Please walk me" and I'd be like, "OK, in one more hour." They never opened the role to anyone else. I went in, I tested and a week later, I was at work! And honestly, until this day, it hasn't even hit me yet.
TVGuide.com: Do you think that your turn in X-Men 3 as another empowered mutant, Callisto, placed you in the Heroes producers' minds?
Ramirez: Honestly, from what I've heard from the producers, it was my role [as Blanca] on The Sopranos. They saw my first episode of The Sopranos, called the casting director and asked her who I was and to find out about me. And then when they were together thinking of new characters for Season 2, Tim Kring wanted to create a Latina character and one of the producers was like, "Maybe we should think of this girl." And that's how it all happened.
TVGuide.com: I saw the season premiere, but help me out here: What exactly is Maya's power?
Ramirez: You'll find out in Episode 2.
TVGuide.com: What, she like kills people by making them bleed through their eyes?
Ramirez: Well, it's a little more complicated than that. It's more about how Maya feels too much. If you put her in a situation where she's feeling fear or feeling vulnerable… well, you don't want to make her upset, basically. In Episode 2, you'll see how I do it.
In Episode 1, you only saw the effect, the aftermath, of me having [used my power]. It was more about understanding that this is something that she can't control. She's essentially a good person but something has happened to her. As the episodes go along, you will see how it all happens and the importance of my brother (Shalim Ortiz).
Follow our link to read the full interview with Ramirez.
Matt Richenthal is the Editor in Chief of TV Fanatic. Follow him on Twitter and on Google+.