Buzz is already building online about the mother of Friday Night Lights spoilers, a seemingly unthinkable plot twist that those who have already watched the Season 2 premiere online are certainly well aware of.
While trying not to give too much away, but this is a plot development that may be really divisive to the show's fan base. The plot twist near the end has ignited controversy and disappointment from some.
Some fans feel it yanks a show that's built on a very effective, realistic feel into the realm of contrived, melodramatic plot devices. Why did they go there?
Is Friday Night Lights really willing to punt (so to speak) some of its best qualities in a quest for better ratings? Is this a good move?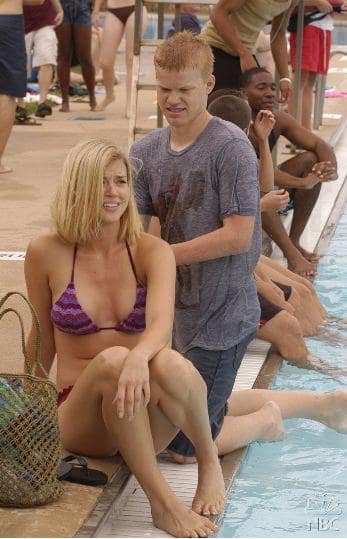 We have our opinions and those of you who have seen the Friday Night Lights plot twist surely have yours. Here, Matt Roush of TV Guide weighs in:
In a perfect world, we could delay discussion of the troublesome plot twist until the show premieres this Friday. But since NBC opened the door by making the episode available early to enterprising fans, we can't.
Without giving anything away to those who choose to stay in the dark until the episode airs, let's just say that something very bad happens to two very strong characters who seem to make a very bad choice.
The story that initially plays out plunges a show noted for its painstaking realism into a detour down a dark film-noir / soap opera alley.
Although some figured his was probably going to happen after reading some reporting on the show over the summer months, it's still a bit of a tonal disconnect in the eyes of many critics and viewers alike.
The desire to inject a bit of heightened storytelling and suspense into the show's slice-of-life proceedings is understandable, and it's not bad enough to ruin the show, in part because nearly everything else is so sublime.
This includes everything involving Coach (Kyle Chandler) and Tami Taylor, Julie and Matt, the friction with the new Dillon Panthers coach, and so on.
The material in the premiere involving Lyla's religious conversion also felt heavy-handed at times, but again, not enough to ruin everything.
What remains to be seen is how the show's new, sudden melodramatic subplot develops and whether it takes over Friday Night Lights and its characters.
Matt Richenthal is the Editor in Chief of TV Fanatic. Follow him on Twitter and on Google+.