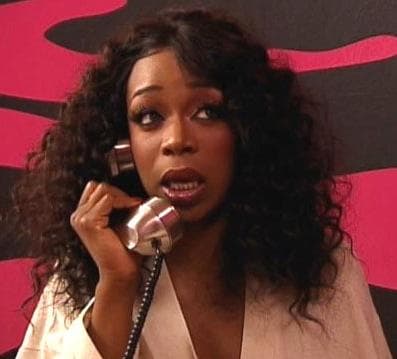 Tiffany Pollard
says she's found the man of her dreams in I Love New York 2.
She said as much, while also discussing her acting future, during a recent interview with VH1 Reality World. Check out this excerpt:
Do you think about the future? If it works out with this new guy, there won't be an I Love New York 3. Then what do you do? Where does your career go?
This guy, like I said, before, is so perfect and we fit together so well. He said that he will not allow another season and I told him, "Don't take that tone with me, because I am not gonna allow another season. It's OK for me to say that, not for you to say that." 'Cause I have my man in check.
But anyway, I do see myself branching out and pursuing a career in acting and stuff like that. Just because I'm not going to do a third season of I Love New York, it doesn't mean that there's not going to be another project waiting for me.
Matt Richenthal is the Editor in Chief of TV Fanatic. Follow him on Twitter and on Google+.