Daniel Cosgrove has had a recurring on ABC hit Dirty Sexy Money He's been playing Freddy, Karen Darling's sulky fiancé.
So why on earth is the actor returning to Guiding Light on November 13, having recently signed a three-year deal? He's a family man.
A Connecticut resident, Cosgrove told TV Guide he jumped at the Guiding Light offer in order to work in New York City and be with his wife and three daugh­ters.
"I'm taking myself out of the L.A. game to a large degree," says the former Beverly Hills, 90210 star. "This is not the career path a lot of people would take, but reality strikes as you get older. I'm happy and at peace with this."
We gotta respect and admire that decision.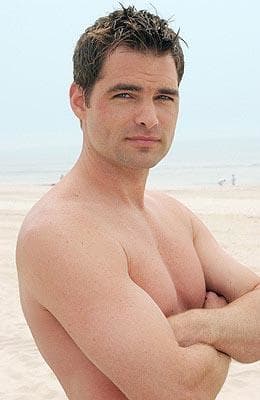 The actor's character, Bill Lewis (last seen in 2005), has been fired from Lewis Oil in Venezuela for shady deal­ings and will return to Springfield "with a huge chip on his shoulder," Cos­grove said. "He's become a real idiot, a rude and disre­spectful jerk."
Of course, by his sec­ond episode, he'll be in the sack with pop tart Lizzie Spaulding (Marcy Rylan).
Matt Richenthal is the Editor in Chief of TV Fanatic. Follow him on Twitter and on Google+.