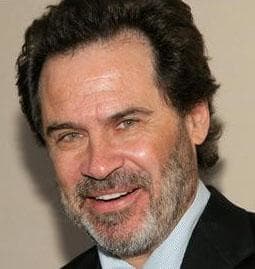 How the funny have fallen.
A few years ago, Dennis Miller was a Monday Night Football commentator and the host of a critically acclaimed political talk show on NBC.
Now? He's leading a new reality game show.
Mark Burnett Productions is currently producing a new comedy quiz show for NBC called Amne$ia, tapping the five-time Emmy Award-winning comedian as the host.
On Amne$ia, contestants will be challenged to answer a variety of questions from their own life to earn money and prizes. The show tests contestants' memories as it reveals blasts from the contestants' pasts.
Craig Plestis, Executive Vice President of Alternative Programming, Development and Specials at NBC Entertainment made the announcement about Miller.
"Not only is Dennis an exceptionally talented comedian, he's quick on his feet and has a great way of bringing out the comedic elements in this hilarious new game show," said Plestis.
Miller himself added:
"I wasn't looking to host another game show but when they brought me...uh...uh...uh...what's the name of the show again? Oh yeah, 'Amnesia,' I got excited because I immediately realized it's a comedy first that just happens to be wrapped in a game show package and that allows me to be who I am."
Matt Richenthal is the Editor in Chief of TV Fanatic. Follow him on Twitter and on Google+.