Padma Lakshmi is a busy lady.
But she recently found time in her schedule to discuss her most recent book, Tangy Tart Hot and Sweet, along with the latest season of Top Chef.
"Yes, we just wrapped [taping for season 4] up last week in Chicago. It went really well and I ate like a pig. Now I'm going to have to exercise," Lakshmi said.
And how did it go?
"It's all amazing. The fact that this show just keeps getting more popular and it's attracting a higher caliber of chefs is what impresses me. And the food is outstanding."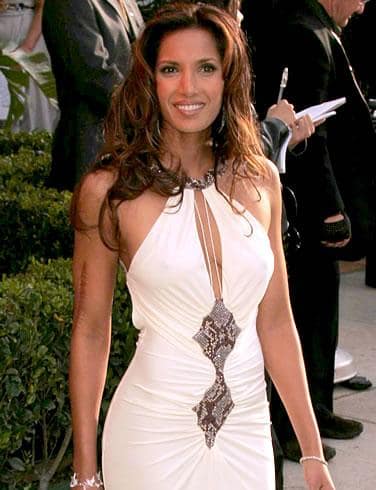 Lakshmi also responded to criticism that she's isn't actually behind all of the content of her books. Setting the record straight, she said:
"You know, I get [questioned about that] all the time, and yes, absolutely, this book is 100 percent me. I wrote every single word and the text for every recipe. It was two years in the making and a labor of love for me. My fingerprints are on every aspect of the book, and it's more of me than anything in my life."
Matt Richenthal is the Editor in Chief of TV Fanatic. Follow him on Twitter and on Google+.