Joe Tolerico is a senior producer with NBC. As a man with a lot of control over Heroes, he recently gave an interesting interview.
Here are excerpts from it.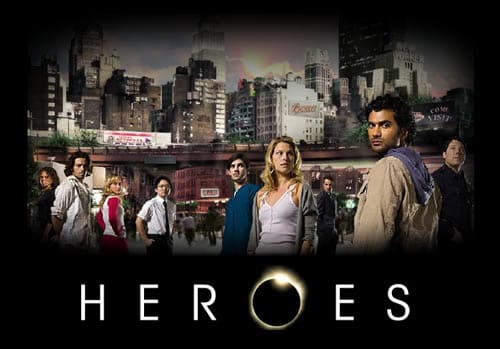 Q:
Heroes
has been almost unprecedented in its use of alternate media to help further the plot of the show. From graphic novels, to websites, to text messages it's genuinely reached out to the Heroes audience to go above and beyond simply presenting its story via television.
Entire fan websites have been devoted to discussing and analyzing the Heroes Evolutions content. Did you have any idea when first starting that the experience would grow to this point, or did you see it as a minor project that would casually complement the show?
Joe Tolerico: Something in the middle. We wanted to make it a great experience, we wanted to see it grow and become a wonderful experience for the fans. We are Heroes fans ourselves, so it was a passion project from the start. To say we thought it would be minor or casual is certainly not true. We wanted it to be everything it became (and even more going forward).
Q: Heroes creatively and innovatively spans television, comics, the Internet, cell phones, email, and recently, novels. Are there other forms of media being considered? Are there good odds for more of what we have now (i.e. new websites or new novels)?
Tolerico: We have all sorts of ideas we are exploring. And there's plenty of joking around about what Heroes should NOT become. Our head of digital entertainment teases Tim Kring about "Heroes on Ice" (with all due respect to figure skaters). It's about breaking new digital ground while staying true to the mythology and DNA of this amazing creative adventure.
Read the full interview now.
Matt Richenthal is the Editor in Chief of TV Fanatic. Follow him on Twitter and on Google+.