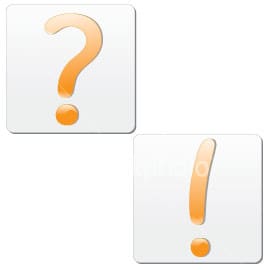 Here are a few burning soap opera questions - and answers, of course - from some curious fans:
Q: Why did General Hospital let Emily die? She and Nikolas were a good match, and weren't they a couple in real life?
A: Natalia Livingston wanted out, so General Hospital made Emily a victim of the Text Message Killer rather than recast the role again. Livingston and Tyler Christopher (Nikolas) did indeed date for a while, but they are no longer together.
Q: How could One Life to Live make Asa's loyal servant, Nigel, so disloyal?
A: If you're talking about Asa's will, One Life to Live established that David Vickers would make a less desirable Buchanan than Jared Banks, so Nigel let Jared claim the title - for now. Look for the soap to revisit that decision when David returns.
Q: Why is The Young and the Restless taking Jack down, but not Gloria? When is she going to pay?
A: Jeffrey is blackmailing Gloria into marriage, but Michael,Lauren and Kevin know the truth about the tainted face cream, so don't think this story is over!
Matt Richenthal is the Editor in Chief of TV Fanatic. Follow him on Twitter and on Google+.