Former All My Children and As the World Turns star Cady McClain has revealed in her official blog that she's been diagnosed with a fibroid tumor:
"Like my previous consumptive character, Rosanna, I seem to have manifested myself a nice fibroid tumor on my uterus. Why am I sharing this with you? Because it scared the shit out of me, and now it turns out it's not so bad. LOTS of women have these things.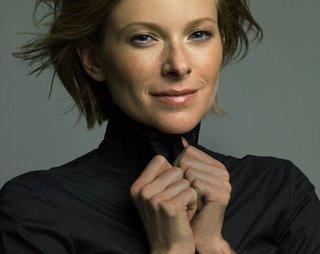 They are not cancerous, and you can leave them or have them out depending on the size and the symptoms they may be causing you. I'm gonna have mine out.
The good news is, I have a good doctor who can get it out without cutting me open like a watermelon. It's called laproscopic (sp?) surgery. They go in with a tube through your belly and break it up and suck it out.
Gross, I know, but this is how it is. The bad news is you can't get pregnant for 6 months after, but that's okay. Perhaps there is a bit of God in all this."
Matt Richenthal is the Editor in Chief of TV Fanatic. Follow him on Twitter and on Google+.