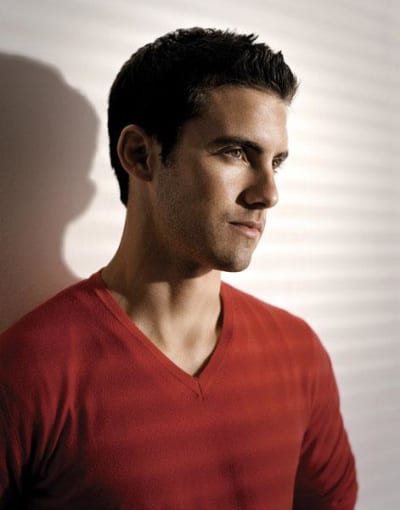 Milo Ventimiglia has signed up to star in the suspense movie
Armored.
He recently talked with movie website Comingsoon.net about the role...
Comingsoon.net: Would this shoot have fallen into your hiatus or did the writers strike allow you to be available?
Milo Ventimiglia: This probably would not have been possible if the writers strike didn't happen. I think it's one of those good things and bad things where I was torn out of my day job, but I got the opportunity to do three films on my break. This is my third.
Comingsoon.net: This movie seems pretty action intense. Does it compare to Heroes?
Ventimiglia: Yeah. We were on the Sony lot and I was walking around and I had a huge opening on my hip and side. Some guy said to me, "Oh, you guys are shooting over here?" I go, "Yeah. No, no! A different job." He's like, "Oh, you're not back on 'Heroes.'" I'm like, "No, no no." It's the same and I treat it the same. We do a lot of stunts. There is a lot of blood on "Heroes" and I'm pretty comfortable with it.
Comingsoon.net: Do you think Nathan is really dead this time?
Ventimiglia: I hope not. It'd be really, really bad to lose Adrian Pasdar. Regardless of whether or not Nathan's character has run its course, losing Adrian on that show for me personally would be a tragedy. It would be a different show.
Read the full interview with Milo now.
Matt Richenthal is the Editor in Chief of TV Fanatic. Follow him on Twitter and on Google+.