On top of her crappy music, Heidi Montag and Spencer Pratt apparently have all sorts of interesting new pursuits lined up.
"We're definitely developing the Heidi and Spencer video game," Pratt told Us Weekly last week at video game giant Electronic Arts' Burnout Paradise pre-Valentine's Day lounge in Los Angeles, Calif.
Spencer Pratt, who said he is collaborating with EA on the game, said that the game "is top secret. But let's just say that everyone will be addicted."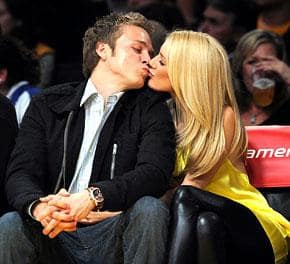 Good news, though, for all of you fans-non-fans of The Hills couple:
"You can definitely play as us or you can play against us," Pratt said.
"You can even torture me!"
Well, if you insist.
"Just be ready, that's all I have to say."
We've got $100 that says this game never comes out. Takers?
Matt Richenthal is the Editor in Chief of TV Fanatic. Follow him on Twitter and on Google+.