How does it feel to be a reality TV champion?
"I'm humbled," Project Runaway winner Christian Siriano told USA Today in a phone interview hours before Part 2 of the finale aired.
It's not the sort of emotion fans wold expect from the cocky Siriano, but even he was aware of how impressive a feat he had accomplished.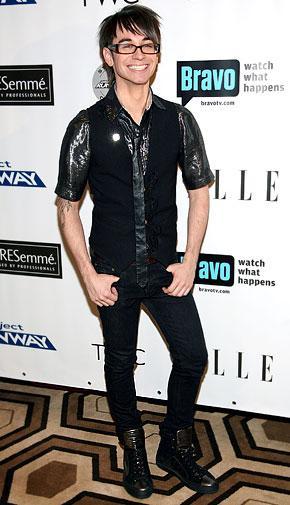 Having conquered the Project Runway stage, Siriano is on to the professional runway, or so he hopes. His goal is to show a "real" collection â€" 30-35 looks, a mix of wearable and avant-garde â€" under "Christian V. Siriano" at Bryant Park this fall.
Christian added that his "lovely" $100,000 Runway prize money will help get the sewing machines humming. There's little doubt his fans will be clamoring for it.
"I'll tell you, it's all day, every day â€" everywhere I go, there's not one place I haven't been recognized," he said. "Just walking to the corner store from my apartment (on Manhattan's Lower East Side), I get people screaming out their windows. It's hilarious."
Matt Richenthal is the Editor in Chief of TV Fanatic. Follow him on Twitter and on Google+.