Marvita was eliminated from America's Next Top Model this week. Below, she speaks with the Los Angeles Times about the experience:
What are you doing now, post-America's Next Top Model?
I'm just practicing posing. I'm back at home, back to working my normal retail job: I'm a cashier. But I love New York. I plan on moving there and looking for work.
How do you feel about the way you've come off on the show: Do you think it's an accurate portrayal of what you're like in real life?
To tell you the truth, the way I am in real life is just the same way I am on TV. Except that this last episode, I really didn't like it that much. I'm not like that, like when I was saying that I'm too ghetto for this. No.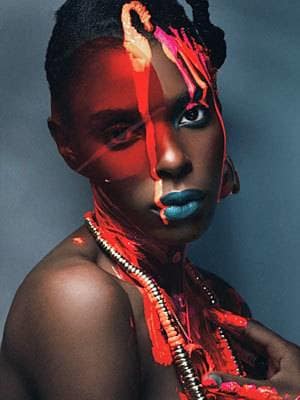 Did Tyra give you any advice?
Last cycle she told me not to give up and I didn't; I came back. This cycle she said: "Your pictures are beautiful. You should go and do what you want to do."
Are you friends with any of the girls from the show?
I keep in touch with Amis; she's my best friend. I love Amis. We're so tight. In the bonus clips, we're in the house talking about moving in together. She's so cool.
Read the full interview now.
Matt Richenthal is the Editor in Chief of TV Fanatic. Follow him on Twitter and on Google+.