We've compiled our own recaps of Dancing With the Stars and The Bachelor, so forgive us if we need some help with a pair of other programs.
For all you fans out there, here are some breakdowns of two of reality TV's hottest, strangest shows, courtesy of Buddy TV. Follow the links to continue:
Pussycat Doll solo artist Nicole Scherzinger stops by the set, and one girl gets in a throwdown with vocal coach Kenn Hicks. Natalie opens the episode by declaring that being beautiful is a talent. Robin gathers the girls together and says she'll now be judging them individually, not in groups. This week's challenge is all about vocal expression, which means the girls actually have to sound decent ...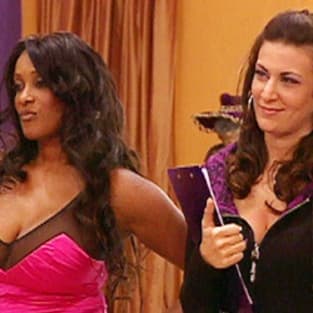 Flavor Flav announces that the girls will make a Flavor of Love 3 Girls calendar. Prancer thinks this is every girls dream. Yes, even if Hillary Clinton were to become president, every girl's great regret will be not posing suggestively for a calendar. Helping out are former Flavor of Love stars Buckwild (who has her own clothing line) and Saaphyri (who has her own brand of lip chap, whatever the hell that is). In the end, it all boils down to Shy or Hotlanta...
Matt Richenthal is the Editor in Chief of TV Fanatic. Follow him on Twitter and on Google+.