In a new reality show, MTV wants to find the next great singer. But it doesn't wanna try too hard to do so.
That's why Rock the Cradle, which premieres April 3, will feature the children of musical icons such as Bobby Brown, Dee Snider of Twisted Sister, M.C. Hammer and Olivia Newton John.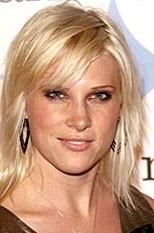 The show will air live weekly and will have the contestants battle it out in singing competitions to be judged by a mix of celebrities and influential people in the industry.
Here's a full list of the contestants vying for the top spot on Rock the Cradle:
• Jesse Money, daughter of Eddie Money
• Jesse Blaze Snider, son of Dee Snider
• Lara Johnston, daughter of Tom Johnston of the Doobie Brothers
• A'keiba Burrell-Hammer, M.C. Hammer's daughter
• Landon Brown, son of Bobby Brown
• Lil Al B Sure, R&B singer Al B Sure's son
• Crosby Loggins, Kenny Loggin's son
• Chloe Rose Lattanzi, Olivia Newton John's daughter
• Lucy Walsh, pictured, daughter of the Eagles' Joe Walsh
"I was interested in this show because of the mass exposure available with a television spot," says Lucy Walsh. "I'm just not going to pass that up. I mean come on, the girls who are winning American Idol go on to win Grammys!"
Matt Richenthal is the Editor in Chief of TV Fanatic. Follow him on Twitter and on Google+.