While it may have been overshadowed by American Idol and the Dancing with the Stars results show last night, Hell's Kitchen premiered its fourth season. Oh, and Beauty and the Geek was on.
Let's find out what happened on each!
Hell's Kitchen: There is one funny moment in this premiere. In a twist, Ramsay disguises himself as one of the contestants (looking a little bit like Howard Stern) and infiltrates the group as they come to the restaurant on a bus... -- TV Squad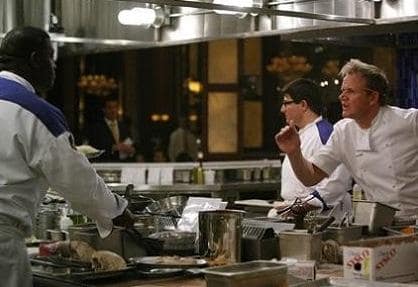 Beauty and the Geek: When last we saw her, Tara was about to choose between Jonathan and Joe to be her partner. Tonight's Beauty and the Geek begins with her decision. She chooses.....Joe, who is now the happiest cowboy in the world. Good-bye, Jonathan! He's looking forward to going home and seeing his mom... -- Buddy TV
Matt Richenthal is the Editor in Chief of TV Fanatic. Follow him on Twitter and on Google+.