For whatever reason, The New York Times recently ran a feature on The Paper's Amanda Lorber. Here's an excerpt from it:
Before the television cameras rolled, Amanda Lorber was just one of 5,500 students at Cypress Bay High School in Weston, Fla. She was passionate about writing and musical theater, and possessed an intense desire to become the editor in chief of her school newspaper, The Circuit.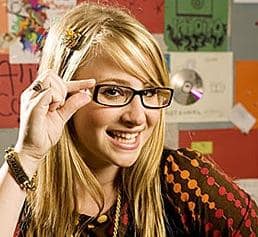 Around the same time that she achieved her journalistic ambition, in spring 2007, Ms. Lorber, now 17, was also chosen as a subject and the unexpected star of the MTV reality series The Paper.
She became a role model to some viewers, an inadvertent villain to others and a case study in the perils that a young person faces when she becomes a reality-television star before she is old enough to vote.
"If other students want to participate in something like this, they should think long and hard about it," Ms. Lorber said in a telephone interview.
Read the full article now.
Matt Richenthal is the Editor in Chief of TV Fanatic. Follow him on Twitter and on Google+.