We can live with farmers searching for wives on national television, or even the non-stop smattering of Spencer Pratt and Heidi Montag photos.
We understand it's reality TV's world and we're just living in it.
But MTV might be going too far with its upcoming series. The network has ordered eight episodes of a show focused on rapper T.I., letting viewers watch him do community service prior to his one-year prison sentence, which he'll start serving in the spring of 2009.
Come on, MTV. You're really gonna reward an infamous lawbreaker with his own series?!?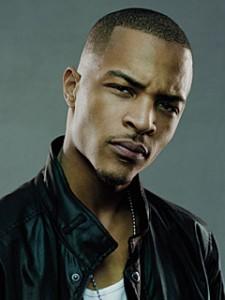 The untitled series has already captured T.I.'s release from house arrest and will begin shooting full-time this summer, as he performs his 1,000 hours of community service.
T.I. was arrested last October after his bodyguard-turned-informant delivered three machine guns and two silencers to the hip-hop star, who is not allowed to own firearms because he was convicted of a felony in the late 1990s for selling crack cocaine.
Matt Richenthal is the Editor in Chief of TV Fanatic. Follow him on Twitter and on Google+.