Holden and Carly swap spit this week on As the World Turns.
The duo crosses the platonic line, which Maura West admits to Soap Opera Digest "doesn't make make Carly look too good, I have to say."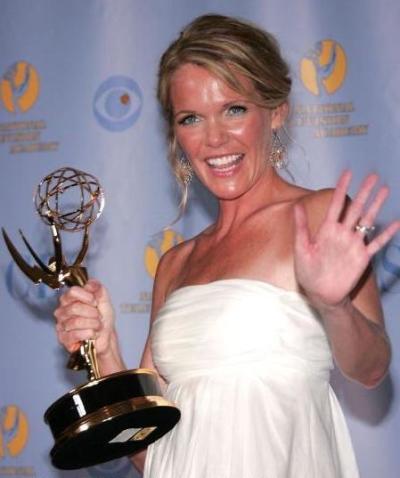 Maura West admits her character's recent actions on As the World Turns don't make her look very good.
Fans have been writing in to say they want to see Holden stick with Lily, while Carly reunites with Jack. Therefore, this course of action is sure to spark debate among viewers. But is that really a bad thing?
West does note that this doesn't mean Carly is totally over Jack. Guess we'll have to watch this week to find out more.
Matt Richenthal is the Editor in Chief of TV Fanatic. Follow him on Twitter and on Google+.