Looks like the singing career of Jo De La Rosa never exactly took off. Why else would this former Real Housewife of Orange Country star in yet another reality show, this one alongside her ex-fiance?
Indeed, Bravo has announced Date My Ex: Jo & Slade, a new series focusing on De La Rosa as she looks for love in Los Angeles with the aid of her former flame and current manager, Slade Smiley. It will premiere Monday, July 21.
"No one knows Jo better than me, which means that no one probably has more influence over her," said Smiley, not sounding at all frightening.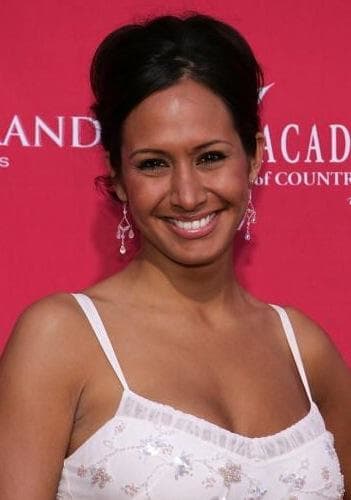 Jo De La Rosa can't stay away from reality TV.
Following the bachelors' dates with De La Rosa, Smiley will ask the suitors various questions and express his opinions on which ones he feels are the most suitable for his ex-girlfriend.
"It's weird having your ex help you out dating, and quite frankly I'm a little scared. For the guys," De La Rosa said.
This desperate ploy to remain relevant may be one of the lamest ideas for a reality show we've ever heard of. But don't worry, Denise Richards, your crappy reality show still takes the embarrassing cake.
Matt Richenthal is the Editor in Chief of TV Fanatic. Follow him on Twitter and on Google+.