Landon Brown did not win Rock the Cradle.
According to a recent account, though, the son of Bobby Brown did rock the bathroom... with Lindsay Lohan!
The aspiring singer said he had a one-night with the actress when she seduced him in a West Hollywood nightclub bathroom two years ago.
"Me and Lindsay got really, really close. She followed me to the bathroom during a private party, and, well, we basically got together," Brown said. "I think she knew who I was when she first saw me. We were just staring at each other and she walked by. I walked into the bathroom and she followed me in."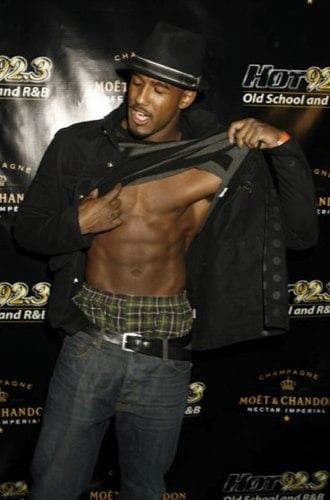 Brown added that the two dated briefly before parting ways; he's eager for a reunion.
"It didn't end badly, but it did end weird. I'm actually trying to get back in touch with her - really soon."
We bet you are, Landon.
Matt Richenthal is the Editor in Chief of TV Fanatic. Follow him on Twitter and on Google+.