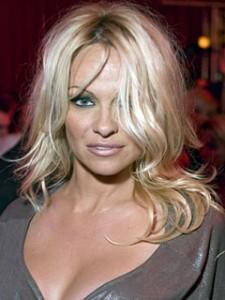 Perhaps we shouldn't be posting this story on Pamela Anderson in our Reality TV News section.
After all, the busty actress insists that Pam: Girl on the Loose - the new series debuting August 3 on E! - is NOT a rellity show.
"Everybody has asked me to do a reality [show] since reality was invented. I think I was one of the first targets," she told Entertainment Weekly. "That's why I call it a documentary. I think reality is its own niche. This is taking what's popular and making it my own."
The former Baywatch (and sex tape) star added that she's not  "a reality fan. I just don't think humiliation is funny.
Despite referring to her series as a documentary, Anderson describes it in a way that makes it sound like your basic trash-tastic reality program.
"You'll see my adventures, my boobs, my friends, my butt - plain old domesticity," said Anderson. "It's not just all smoke and mirrors. It's nitty-gritty, too. I'm surprised at how revealing it is."
For someone who showed it all on her sex tape with Tommy Lee, that says a lot!
Matt Richenthal is the Editor in Chief of TV Fanatic. Follow him on Twitter and on Google+.