Shamelessly trying to copy last season's winner, Christian Siriano, new Project Runway contestant Blayne is all about the catchphrases.
On Wednesday's Project Runway, the 23-year-old designer's signature line, "Holla at ya boy," was actually spoken by Tim Gunn.
The apocalypse cannot be far off. Next thing you know, Gunn will start using "girlicious." Is this catchy and fun, or just plain annoying?
Tell us ...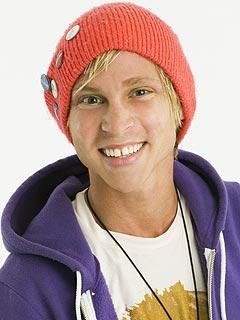 Is Blayne the next Christian Siriano?
Matt Richenthal is the Editor in Chief of TV Fanatic. Follow him on Twitter and on Google+.