We've already heard a lot from new Heroes actress, Brea Grant.
Recently, she talked more at length about her speedy character - and Hiro's upcoming nemesis - Daphne.
"I wouldn't say that deep down she's a terrible person or anything," said Grant. "She's no Sylar, but she's a thief. I think in the end she's sort of an innocent. She's been a thief for a long time, she's been on her own and had to take care of herself. Now all of the sudden she is faced with these people who have these much bigger issues at stake and that's going to change the way she reacts to things."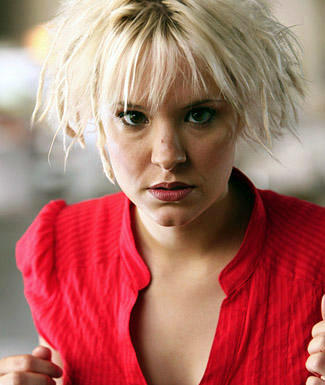 Grant went on to reveal some definite Heroes spoilers: Linderman will be back! Grant said she worked with the actor that portrays him.
"I got to work with Malcolm McDowell and it was amazing," she said. "He's so cool and has about a million stories. He's also the ultimate bad guy. He's so evil that it's cool."
Matt Richenthal is the Editor in Chief of TV Fanatic. Follow him on Twitter and on Google+.